UNFPA and the Myanmar government are rolling out an ambitions training program to help stakeholders interpret and meaningfully use the results of the 2014 census. Teams consisting of both government staff and civil society representatives will cascade the training through districts to townships. Reaching an estimated 4,000 local stakeholders across Myanmar, the workshops will build local capacity for informed decision making.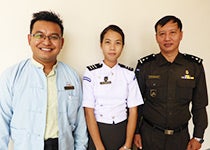 "Civil society organizations (CSOs) and the government collaborating in this way is groundbreaking. We have different perspectives and ways of working, but ultimately we have the same objectives," says CSO representative Saw Zin Maung Soe. He makes up a Mandalay team together with Daw May Myint Bo from the Department of Population and U Htay Aung Kyaw from the Department of Immigration.
Dual impact: Data and collaboration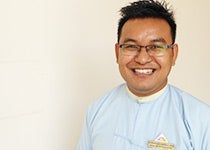 The Mandalay team is one of seven being trained in the first batch of workshops on census data held in Nay Pyi Taw. The workshop is a training of trainers. After a week of interactive run-through, the participants will travel to their respective states to lead census data dissemination workshops in the districts. "For me, the workshop has a dual impact. On the one hand, we learn about the census data. On the other hand, CSO representatives and government staff learn to collaborate on these issues," says Saw Zin Maung Soe. 
Interpreting and using the data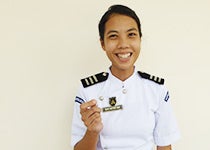 Census results can be a powerful tool to help design, implement and evaluate policies and programmes. But only so if stakeholders can interpret the data and can turn this knowledge into action. Hence, the workshops focus on enabling stakeholders, showing them how to use census data for developing strategies that address priorities in their constituencies. The training initiative is based on the principle that the full power of a census is only unleashed when its results are used effectively by all stakeholders including national and sub-national authorities, CSOs, NGOs, the media and the general public.
Building broad ownership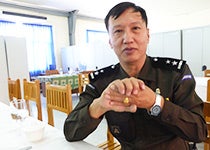 The census is an integral part of Myanmar's wider political and economic transition process. In this context, the workshops are designed not only to support informed decision making, but also to build ownership of the development process across society. 
This training initiative complements the country-wide distribution of census data.
Press release on the distribution of census data