A National Advisory Committee for the upcoming Myanmar Census was launched on Thursday (21 November 2013) in Nay Pyi Taw, Myanmar's capital.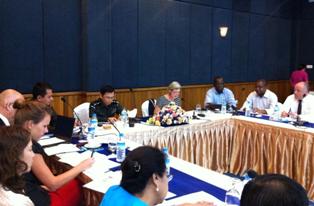 "The committee's job will be to make sure that next year's national census runs smoothly," said Ms. Janet Jackson, UNFPA Myanmar Representative. 
A select group of representatives from various civil society, religious, health, youth and ethnic associations, including the United Nations and members of the international community in Myanmar officially agreed to help oversee the implementation process for next year's census in close cooperation with the Myanmar authorities by creating the technical advisory committee. 
U Myint Kyaing, Director General of the Ministry of Population and Chair of the newly established National Advisory Committee opened the meeting by expressing his deep appreciation and started by saying that "More than 30 years has passed since we last had a census. I truly believe that it is high time for Myanmar to have a census and that next year's census will be an important milestone for our country." He called for close cooperation and participation for this "very important undertaking".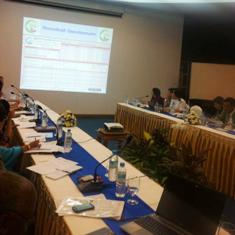 Ms. Janet Jackson started her speech by welcoming the establishing on the Myanmar national Census Advisory committee. "Today is a historic day for us all. This committee will serve as one of several bodies that will help guide, advise and steer the Ministry of Population in its efforts implementing the 2014 census," Ms. Jackson said. "An Advisory committee does not only review technical aspects for the census, it is responsible for advising, guiding and ensuring that the census process is done accordingly to the highest international standards and ensures its quality and national ownership. In so doing the census planning process is improved."
She highlighted the key importance of the advisory committee is due to its unique role in being local. The members therefore represent many and varied voices of the people of Myanmar. "You are in effect vouching for the census process as representatives of key groups that have a stakehold and interest in ensuring the success of the Myanmar census. Let's ensure that the bar is raised as high as possible, and ultimately make this a national and well-rounded exercise," Ms. Jackson said. 
She thanked the Department of Population for its continued commitment and hard work in preparing the census and Ms. Jackson called for strong consensus amongst all the involved parties. 
The Census Technical Advisory Committee consists of 40 members.