Approximately 50 people from Yangon-based United Nations agencies, local INGOs and female and transgender persons working within the sex trade, participated in a two day workshop on 26-27 September organized by UNFPA and UNAIDS.The overall aim of the workshop was to develop a shared understanding about the purpose and content of a national set of guidelines on interventions for preventing HIV amongst key affected populations in Myanmar. 
According to official figures 215,000 people living in Myanmar are infected with HIV/AIDS. "In this region, for every one person infected with HIV/AIDS, we see two more who needs treatment," said Julia Cabassi, UNFPA's Regional Advisor on HIV/Most at Risk Populations (MARPs). The UNFPA supports eleven programmes on HIV/AIDS in the Asia Pacific region, one being in Myanmar. The focus of efforts in Myanmar is on the prevention of HIV/AIDS amongst young people, women and most at risk groups such as female sex workers (FSW), and men who have sex with men (MSM). Programmes also focus on client and partners of female sex workers in order to help reduce their vulnerability to contracting HIV.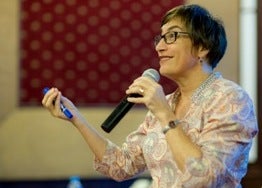 The UNFPA provides counseling on HIV/AIDS for most at risk groups and gives advice on stigma-free places to be tested for sexually transmitted infections (STIs) and HIV in confidence, including access to free contraception such as condoms and lubricants, HIV and reproductive health screenings services as well as related services such as those for opportunistic infections, antiretroviral therapy and social support.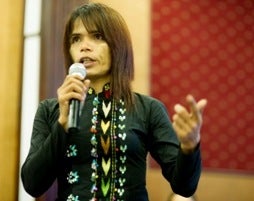 UNFPA contributes US$ 5.8 million to the Myanmar HIV/AIDS country programmes and covers one third of the country's need for contraception. In Myanmar HIV/AIDS is still considered a taboo subject and as a result of the stigma attached to the disease many delay or even avoid getting tested or receive treatment until it is too late. 
"The outcome of the workshop will help experts to design national guidelines for all the partners working on HIV related activities," said Dr. Ni Ni Khaing, UNFPA's National Programme Officer on HIV/AIDS in Myanmar. "Myanmar already has an existing national strategic plan on HIV/AIDS. However, this strategy is in need of ratification as it does not go too much into details on specific measures concerning HIV/AIDS prevention," said Dr. Ni Ni Khaing.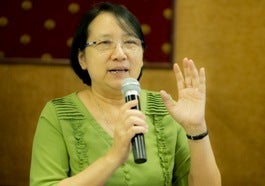 A uniformed set of guidelines is meant to assist all entities, including UNFPA that work with on sexual health. These will guide them on how to help key affected populations such as sex workers, men who have sex with men (MSM), transgender people and people who inject drugs. A second workshop on the lessons learnt and to revise the draft guidelines is expected to take place in mid-November.